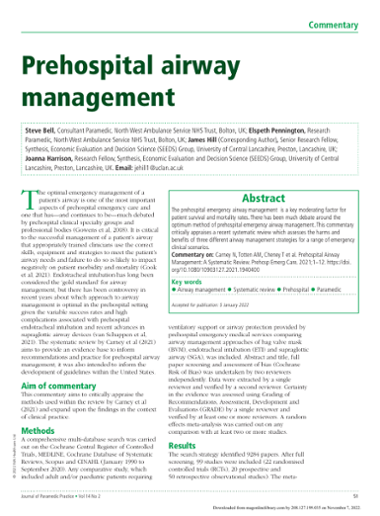 Name:
jpar.2022 07.11.22.pdf
Size:
549.3Kb
Format:
PDF
Description:
Prehospital airway management
Your vote was cast
Thank you for your feedback
Abstract
The prehospital emergency airway management is a key moderating factor for patient survival and mortality rates. There has been much debate around the optimum method of prehospital emergency airway management. This commentary critically appraises a recent systematic review which assesses the harms and benefits of three different airway management strategies for a range of emergency clinical scenarios. Abstract published with permission.
ae974a485f413a2113503eed53cd6c53
10.12968/jpar.2022.14.2.51
Scopus Count
Collections